The BDD Foundation needs funds to support the charity and provide help and information to people with BDD and their carers.
Raising money for the BDD Foundation is easy:
Go to Virgin Money Giving and click Start Fundraising.
Go to BT My Donate and click Start Fundraising.
Log in or create account
Choose the type of fundraising you are doing
Choose a website address for your fund raising page
Email your contacts to tell them about your event
Tell everyone your text code – people can donate up to £10 by text message
Share your page on Facebook – your friends can give without leaving Facebook if you use the Just Giving Facebook App.
Take a look at the inspiring work our Fundraisers are doing. Please keep supporting them and us generously.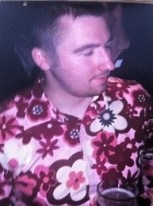 In memory of Chris Exley:
Chris's friends and family are organising various events including a bake sale, an amazing charity evening to raise money in his honour, eBay sales, and Chris's brother is running the Cusworth 10k. They are an inspiration to us all. The charity fundraising evening event is being held at the New Tyke, Thornton Road, Bradford on Saturday 26th September. The evening will include a Phil Collins tribute, performed by Rob Lewis who won Stars in Their Eyes in 2005, hot and cold supper, a silent auction and raffles – all of which have some fantastic prizes!! Tickets and information are available from
Louise Nicol
on or by calling
07944 620279.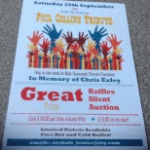 Please kindly support Chris's memory and the BDD Foundation.
Visit Chris's Virgin Money Giving Page.
Read more about Chris, BDD, and the fundraising event in the Bradford Telegraph and Argus.