How to recognise, treat and recover from BDD.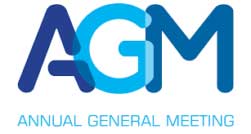 We are pleased to announce that our Annual General Meeting (AGM) will be held on Thursday 1stNovember from 6:00pm to 8:00pm at the Canvas Café on 42 Hanbury St, London E1 5JL.
A charity's AGM is held once a year and members of the charity can attend and vote. The aim of the AGM is to provide the charity trustees the opportunity to explain their management of the charity to the members. It also provides the members of the charity with an opportunity to ask questions before voting on business items on the agenda.
1. Introduction of new Trustees
This year we have appointed 4 new wonderful Trustees which includes a new Treasurer.  Additionally we have a new Clinical Advisor.  We would like to welcome them to the Foundation and introduce them to our members.
 
2. Report of the Trustees and Financial Statements
There will be a report from the Trustees and a review of Financial Statements ending 30thSeptember 2017.
 3. Our focus for the upcoming year: Young People
After the AGM there will be a short talk on research into BDD and young people/children.  For the upcoming year we want to focus our attention on this topic and add to our resources.  We have just had a grant approved on this basis.
Please join us for a member's social afterwards.

The event is free to attend.  However we are entirely reliant on the generosity of our members so please consider a donation to The BDD Foundation. We are committed to raising awareness and finding more ways to help sufferers and their families. All money raised goes directly to fighting BDD.
It would help us to know numbers so please RSVP via EventBrite by clicking this link:  https://www.eventbrite.co.uk/e/bdd-foundation-agm-2018-tickets-51200357648
We hope to see you in November!
Warmest regards,
The BDD Foundation Trustees
FAQs
Disabled Access? 
Unfortunately not, as Canvas Cafe is housed in an old building. The meeting is held in the basement space via stairs with no elevator. Please let us know by emailing kitty@bddfoundation.org if this presents an obstacle to you attending the AGM.

What are my transport options getting to the event?
By public transport:
Nearest Tube/Overground stations:
The Canvas Café is almost equidistant from Aldagte East, Whitechapel, Liverpool Street, Liverpool Street Undergound, and Shorditch High Street stations.
Is parking available?
There is on-street parking on Hanbury Street, that's free after 7:30pm. You can also find metered parking just further up Hanbury Street if you drive East from the cafe.
Alternatively, there is a large car park on Brick Lane opposite the gated entrance to the Truman Brewery.  They charge approximately £10 per day.  Exact Location : 91 Brick Lane, E1 6QL.