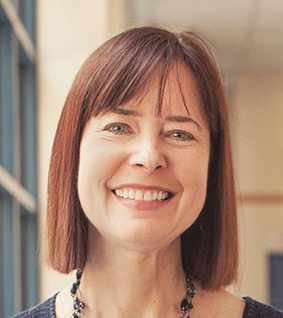 Katharine A. Phillips, M.D., is Professor of Psychiatry and Human Behaviour at the Alpert Medical School of Brown University. She is also Senior Research Scientist, Director of Research for Adult Psychiatry, and Director of the Body Dysmorphic Disorder Program at Rhode Island Hospital.

Dr Phillips has published more than 290 original scientific articles, review articles, letters, and book chapters. She has also published six first-authored or co-authored books and four edited books on BDD and other topics, including The Broken Mirror: Understanding and Treating Body Dysmorphic Disorder.

Dr Phillips is an elected Fellow of the American College of Neuropsychopharmacology and a Distinguished Fellow of the American Psychiatric Association. She is a member of numerous editorial boards, the American College of Psychiatrists, and the Scientific Advisory Boards of the Anxiety and Depression Association of America and the International OCD Foundation. She serves on the Board of the American Society of Clinical Psychopharmacology, and she is a Director on the Board of Directors of the Canadian Institute for Obsessive Compulsive Disorders. From 2002-2006 she chaired the National Institute of Mental Health's Interventions Research Review Committee (Scientific Review Group).

Dr Phillips is internationally renowned for her clinical expertise and her pioneering medical research on body dysmorphic disorder (BDD). Dr Phillips has received numerous honours and awards for her research, clinical work, and other academic contributions, including a Special Presidential Commendation from the American Psychiatric Association for her research accomplishments.

Dr Phillips is a physician and scientist who has spent her career caring for patients and conducting scientific research on BDD and other psychiatric disorders. Her research on BDD has elucidated many aspects of this severe disorder; much of her work has focused on finding and developing effective treatments, both medication treatment and cognitive-behavioural therapy (CBT) for BDD. Her scientific studies on BDD have been continuously funded by the National Institute of Mental Health since 1995.

For more information about Dr. Phillips' BDD Program at Rhode Island Hospital, visit www.RhodeIslandHospital.org/bdd. For more information about clinical services, also visit www.KatharinePhillipsMD.com.

Dr Phillips is the Patron of The Body Dysmorphic Disorder Foundation.