A film about BDD made by a director with BDD.
Niek Silvan, a 32 year old, who lives in Amsterdam has had BDD as long as he can remember. Two years ago he received a diagnosis and was able to access therapy. He is now channelling his experience with the condition into creativity. With this film, 'Swans Reflecting Elephants', he wants to portray the feeling of BDD and how a mental illness that is so invisible from the outside can destroy you completely.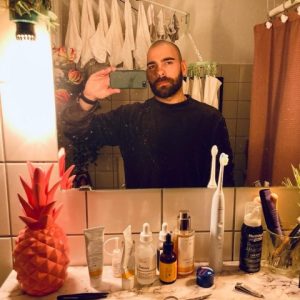 "I want to give a new perspective on life, on a mental illness, on beauty and ugliness and that eventually we all have our insecurities about the way we look and are. I hope the film can help BDD to become more known for people that haven't heard of it, and people who suffer from it, or might have it so that they get recognition"
Niek and his team have 10 days left to fund this project and need your help to raise the funds!!
Please support him by following this link and donating.
You can follow the development of this film on their Instagram page