The goal of Hall of Mirrors is simple – to raise awareness about the disorder, give hope to sufferers, and inform the average viewer. This will be a film which will not only entertain and move you, but also educate and inform on the issue of Body Dysmorphic Disorder. It will be a film which will provide a positive change in the lives of those who need it.





Hall of Mirrors is a short drama/comedy film (15 mins approx.) focusing on an important day in the life of Basil. Basil is a sufferer of Body Dysmorphic Disorder and has come to the point in his life where he no longer leaves the house. He drinks and hurts himself to deal with the noise in his head and isolates himself from people close to him.



This day, his foster-brother, Henry, a tough-minded go-getter, comes knocking at his door. He delivers the news that their mother's health is severely deteriorating. Unwilling to leave the house, Henry barges his way in and takes Basil on a road-trip up the country to see their mother. Their relationship is tested as Henry is unable to understand Basil's volatile behaviour. This lead's Basil to open up and reveal his struggles to the person closest to him.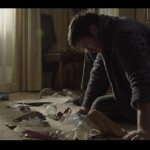 For more information on this film, the motivation behind it, and the team behind the camera, please visit the official Kickstarter page: http://www.kickstarter.com/projects/andrewkoji/hall-of-mirrors
This project will only be funded if at least £2,000 is pledged by Monday 30 November 2015.
Please help if you can. Thank you.
Please be aware that while the Foundation wholeheartedly supports this project, and all expressions of personal experiences of BDD in any art form, the film is produced independently of The BDDF. All credit goes to the producers.
Updates to follow.



UPDATE 28.11.2015
Message from the Hall of Mirrors team (originally posted on Kickstarter).
Dear friends,
We are down to the final days of our campaign. We've had an amazing support so far, doubling our initial goal. Because of this we are able to get the post-production done to a much higher standard than we originally had aimed for. We'd just like to thank you all again for your amazing support and donations. We couldn't have come this far without your help and are doing everything possible to make this film the best it can be.
Currently we have shot the majority of the film and it is now in the edit. Once the edit is complete we are then planning to get the film colour-graded and sound designed professionally. We have also got a composer on board.
We will be releasing more content even after the end of the campaign and will keep updating you on every stage.
Thank you all again. We cannot wait for you to see "Hall Of Mirrors".
Truly yours,
Hall Of Mirrors Team
Congratulations to all involved. We can't wait to see it either!
UPDATE 17.11.15


We're delighted to say that the funding goal has been reached well ahead of the deadline. The majority of the principal photography is completed and because of the overwhelming response the production team are now able to afford a better post production, giving the film even more polish and shine through colour grading and music etc.
Please keep sharing, supporting and spreading the word so that the team can give the film the best post-production treatment they can.
To read more about this amazing project and to hear from those behind it please visit the following link: http://www.kickstarter.com/projects/andrewkoji/hall-of-mirrors/posts/1414110


Thank you.