Researchers at Massachusetts General Hospital and Harvard Medical School are looking for U.S. based participants to take part in this study.
Are you very CONCERNED with your appearance?
Do you often WORRY about your looks?
Do you CHECK your appearance many times a day?
If you answered yes to any of these questions, and if you are 18+ years old and live in the U.S., you may be eligible to participate in our smartphone research on severe body image concerns. This research is being conducted remotely (no in-person visits) by researchers at Massachusetts General Hospital and Harvard Medical School
"My name is Julia and I am writing to you from Massachusetts General Hospital, where I work in our Body Dysmorphic Disorder Program. We are running a smartphone research study in which we are seeking to understand the day to day factors that contribute to negative thoughts, emotions and/or substance use in people with severe appearance concerns.

We are looking for adults (18+) with severe appearance concerns in the United States who might be interested in participating.  The study is fully remote, with no in-person visits, and participants are compensated for their involvement."
If you are interested in participating or learning more, please visit our website https://mghocd.org/bddphonestudy/ . Fill out the brief survey at the bottom of the site, and if it looks like you may be a good fit, someone from our research team will be in touch!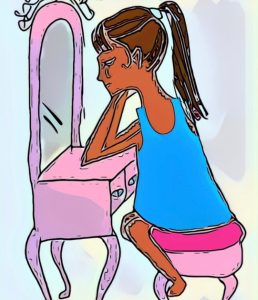 More stories from the community