You have until midday tomorrow to buy your ticket!!
For just £7.50 you will have access to over 50 speakers in 7 rooms, and can revisit these sessions for up to 6 months – even if you can't make it on the day.
You will have the chance to watch innovative presentations, attend engaging workshops, and view exciting performances, which will take place in a number of virtual rooms, including: The Mainstage; The OCD Room; The BDD Room; The Community Room; The Family Room; The Youth Room; and The Support Room.  Attendees will be able to watch a combination of live and pre-recorded talks, with the majority of talks being available to watch after the event on our Youtube channel
Take a look at our schedule for the day: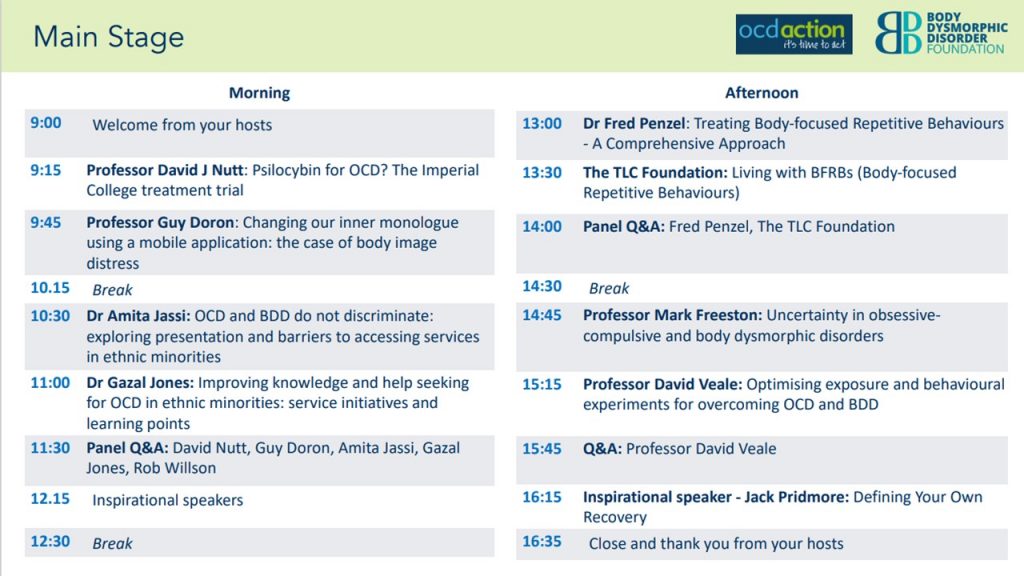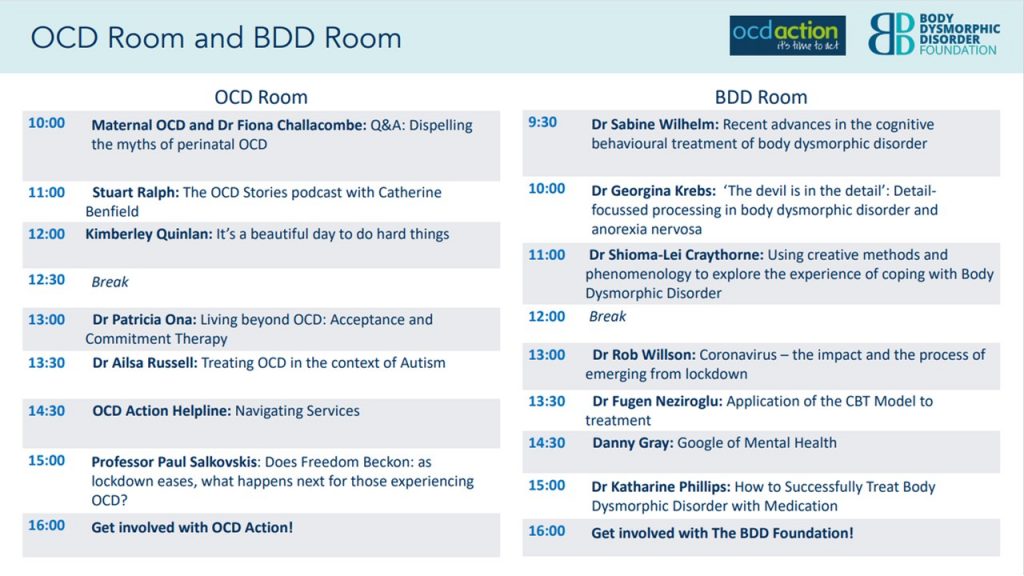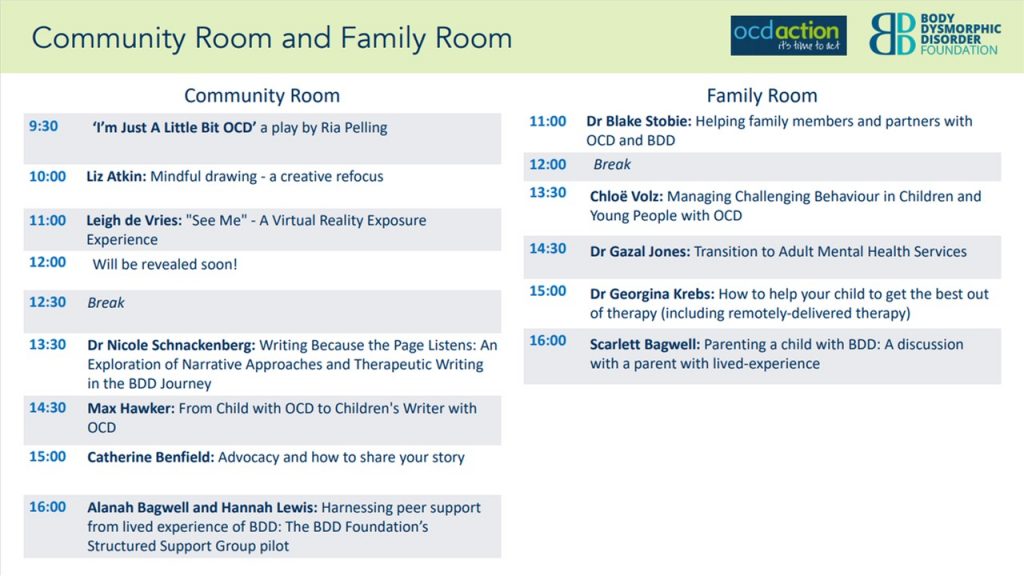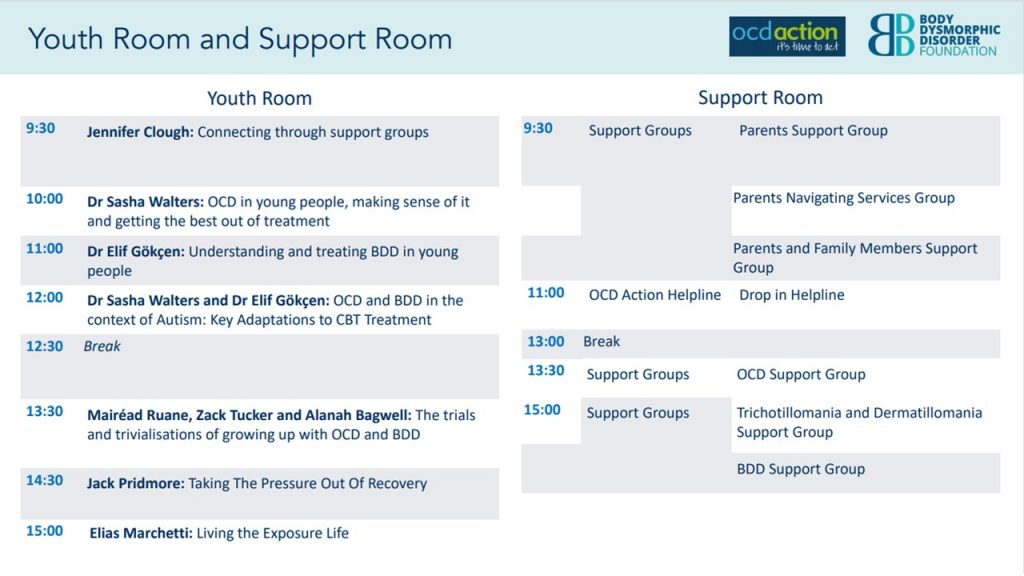 ---
Bursary Fund people on low incomes
We want to share our conference with as many people affected by OCD, BDD and BFRBs as possible. To help people who could find the cost of a ticket prohibiting, we have put together a bursary fund with Maternal OCD for 40 free tickets.
We are allocating these tickets on a first come, first serve basis.
Download our simple application form here and send it back to us by email to conference@ocdaction.org.uk by 23:59 on Friday the 18th June.
If you have any questions about the bursary fund or application process, please do not hesitate to get in touch with us at conference@ocdaction.org.uk or by calling OCD Action's London office on 020 7253 5272.
More stories from the community