Professor David Veale and others are taking part in the London NIghtrider challenge to raise much needed funds for the BDD Foundation.
Nightrider is a 50 or 100km bike ride through London at night. Our team will be cycling through the night, with an expected finish at around 2am! No small feat and we are incredibly proud to have them cycling for such an important cause. Not only are they raising funds, but they are raising awareness too!
The ride takes place this Saturday, 11th June.
Meet our team and sponsor them: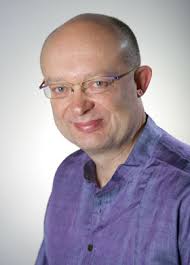 Professor David Veale: Long standing trustee of the BDD Foundation and a leading specialist in BDD. He is the Consultant Psychiatrist in Cognitive Behaviour Therapy at the South London and Maudsley NHS Trust and Nightingale Hospital London in Marylebone. He is also a Visiting Professor at the Department of Psychology, King's College London.
As a passionate cyclist, it was David's idea to get a team together to ride Nightrider. Please consider sponsoring David via his Just Giving page.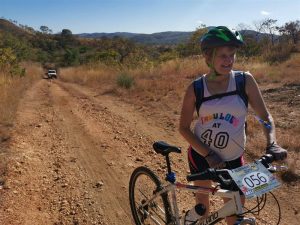 Emily Bell is the most recent addition to the BDD Foundation trustee board. She worked for over 15 years for international development and humanitarian organisations such as Médecins Sans Frontières and Pact. Emily relocated to the UK from Zambia in 2020, and she now works as a Family Worker for Cornwall Council, following a long-standing ambition to work in frontline social services.
Emily has clinically diagnosed OCD and BDD and feels strongly that both conditions are widely misunderstood, and is delighted to now be a trustee for the BDD Foundation.
Please consider sponsoring Emily via her Just Giving page.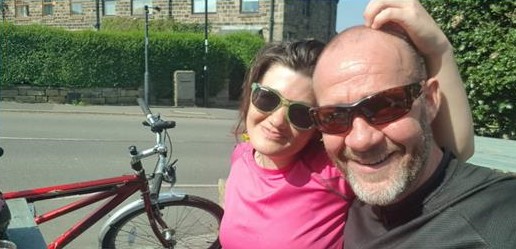 Helene and Wayne are taking part in Nightrider together on a tandem bike!
They met as housemates during lockdown and began cycling around Sheffield and the Peak District on the tandem. As a couple they continue to enjoy racking up the scenic miles, including trips to Scotland, Liverpool, Wales and now London!
"BDD has reared its unwanted head personally within my family and we are proud to be taking the tandem on tour to raise money for the Foundation and acknowledge the courage of anyone who has been affected by BDD."
You can learn more of their story and training on Youtube and can sponsor them on their Just Giving page.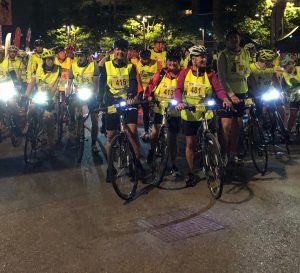 Anna has recently joined the volunteer team at the BDD Foundation and is training to become a support group facilitator.
Anna is raising money for the BDD Foundation because many people with BDD go undiagnosed and so never get the treatment or support they need. The BDD Foundation is the only charity in the world exclusively dedicated to raising awareness and alleviating the suffering caused by BDD.
You can sponsor Anna on her Just Giving page.
This is what the team will be getting up to:
More stories from the community