This day is an opportunity for participants to come together, form community, know they are not alone and take another step on their recovery journey
This Retreat day will be held on Saturday 6th August 11am – 4pm in Westcliff on Sea
The day is hosted by Dr Nicole Schackenberg and Minnie Iris
A day to come together in a relaxed, peaceful and supportive atmosphere where we will share and explore our unique experiences of living with BDD.
We will look at recovery principles for BDD through a variety of compassion informed approaches including a session with Dr. Sarah Silvers on Acceptance and Commitment Therapy (ACT) in relation to BDD.
This is a non-profit event and it is dedicated to the memory of Karin Hildebrandt.
Tickets are £30 (bursaries available)
To inquire or register, please contact Minnie before the 22nd July: minnieiris@clara.co.uk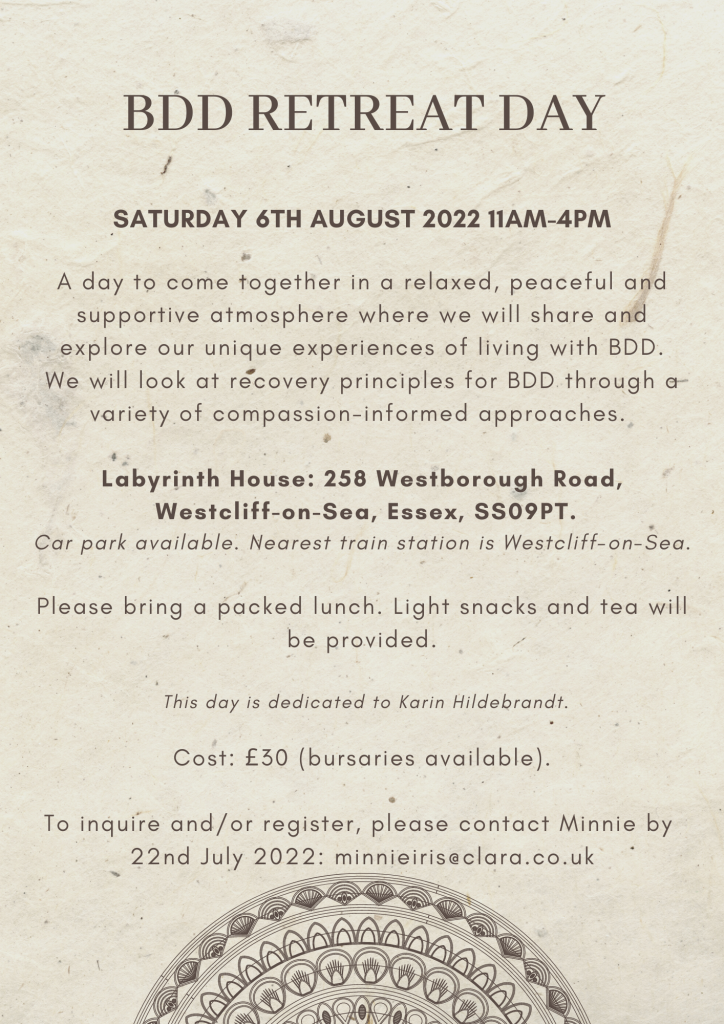 More stories from the community