Join Professor David Veale and others in taking part in the London NIghtrider challenge. We have a minimum of 10 places available and we would love your help!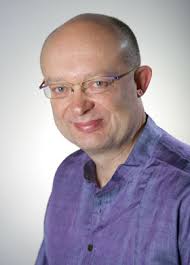 Nightrider gives you the rare chance to explore the capital in the dark, on two wheels! You have the choice of a 50km or 100km route which will take you past the best sights in London, including Tower Bridge, Piccadilly Circus, the London Eye and Buckingham Palace. There's full support along the route and regular breaks are provided. You'll also be rewarded with a well-earned breakfast and medal at the finish.
Professor David Veale has signed up to cycle the 100km through London on Saturday 11th -12th June. Will you cycle with him to raise money for the BDD Foundation?
You can choose to cycle either 50km (takes about 3-4 hours with stops) or 100km (6 to 8 hours).
It will cost you £58 to register. For this you will receive free water and snack stops, mechanical support and marshals along the route. You'll also be rewarded with a well-earned breakfast and medal at the finish. You'll make friends and hopefully lifelong memories. It begins and ends in the Velo Park in Stratford. Highlights include cycling through Queen Elizabeth Olympic Park, Tower Bridge, Canary Wharf, Piccadilly Circus, Trafalgar Square, the Royal Opera House and the London Eye.
The charity will help you make a fundraising page and agree minimum target for you to raise with lots of tips. A lightweight road or hybrid bike is recommended. The minimum age for participants is 16. Those under 18 will need to provide a letter of consent from a parent or guardian.
To sponsor David Veale's 100km ride for us, follow this link
More stories from the community